 We are finding ourselves in a very serious position where we may not survive without your help. Any financial donation you can make will help us enormously.
Support us with your donation
To all of you, our global Ängsbacka family.
It is with a soft heart that we write this message to you. Our message to you right now is a call for help to support Ängsbacka's survival in the months to come. In these times of social distancing, where our possibilities to physically travel and connect with others is limited, we reach out with a reminder of our deeper connection to the vision of Ängsbacka.
For a moment, take your mind and your memories back to Ängsbacka. A home away from home, the physical place where you can connect so deeply with other souls; a place where you can come home to yourself. Maybe this was where you discovered your true self, where your life moved from fear to grace and lightness. So many of us can say that by coming here, our lives truly changed – and from that moment on chose to live life with more authenticity and openness.
We invite you to sit with these memories and reflect on what Ängsbacka means to you personally and collectively. Remember the festivals and courses you have attended, the roller coaster of emotions and experiences, the joy and the laughter. 'Remember your Joy!'
As we are all aware, around the world people and businesses are struggling, and we are no exception. In bringing courses, retreats and festivals to the world, Ängsbacka relies on people being able to move freely and come together with others to explore what it is to be alive in all its majesty. The situation has had an enormous impact on our financial wellbeing and our ability, to preserve Ängsbacka as a meeting place, is heavily threatened. We are finding ourselves in a very serious position where we may not survive without help.
We know you might be struggling too, and our hearts go out to you. Any financial donation you can make will help us enormously. However little or much you donate will be received with love and gratitude. By donating you are actively contributing to the survival of Ängsbacka as we know it today. You are investing in a future where more people can have the opportunity to discover more of themselves, create joyful memories, and take part in the service for the awakening of mankind here at Ängsbacka.
Please share this donation campaign with all of your friends, family, brothers, sisters, and any other social networks you can think of, with a short text or video of what Ängsbacka means to you.
As one family we can come together to save this place we all call home!
Much love and appreciation,
Ida Freyschuss
How can you donate to Ängsbacka?
CARD
Make a donation via a Debit/Creditcard payment
SWISH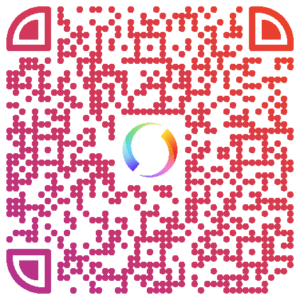 SWISH-number: 123 538 12 56
Reference: Donation Of Joy
BANK TRANSFER
It is also possible to make a bank transfer with the reference 'Donation Of Joy', using the details below.
International
IBAN: SE4450000000051081051426
BIC: ESSESESS
Reference: Donation Of Joy
Within Sweden
SEB: 5108 10 514 26
Reference: Donation Of Joy
OUR VISION & MISSION
Ängsbacka is a sacred focal point bringing people to the realization of whom and what we really are beyond all thoughts and concepts.
We are an internationally renowned source of inspiration; exploring how human beings together consciously can create the life they desire on earth, and demonstrating paths to sustainable development, wellbeing, and harmony.
We realize and sustain our vision through;
Openhearted communication and sharing, based on honesty and acceptance
Practices that encourage self-awareness and personal growth
Cultivating a thriving and fruitful cooperation with the local community of Molkom
Involving our members in the growth and development of Ängsbacka
Consciously creating a life of presence, creativity and respect for all life on earth
OUR HISTORY
Ängsbacka was initially a privately owned business – bought by a few people with a strong vision to create a place for sustainable human development and personal growth. We believe that these visions and the work of the Ängsbacka pioneers continues to support us until today!
Since 1997, when the first festival took place, thousands of people have been touched by the warm, open, loving atmosphere during workshops, courses, retreats, festivals and visits here at Ängsbacka. To many Ängsbacka has become like a second home and a source of inspiration. Hundreds of people have lived and worked here for shorter or longer periods and contributed with time, money, work and above all put their heart into creating what we today can share and enjoy here.